Cheryl Doss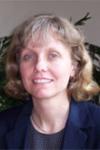 Sr Lect African Studies and Economics and Sch of For & Env Stu
Address:
34 Hillhouse Ave, New Haven, CT 06511-8936
Cheryl Doss is co-Principal Investigator of the Women, Religion and Globalization has been the Director of Graduate Studies of the MA program in International Relations and Associate Chair of the International Affairs Council since 1999. She is also a Lecturer in Economics and is affiliated with the Economic Growth Center at Yale. Prior to coming to Yale, she held a faculty appointment in the Economics Department at Williams College.
She is currently the PI on a project funded through the USAID AMA CRSP program, "Pathways for Ensuring Assets to Assets: Land Reform and Beyond" focusing on women's access to land and other assets in Liberia and Uganda. In addition, she was a team Member on USAID funded project, "Improving Pastoral Risk Management on East African Rangelands," through the Global Livestock Collaborative Research Support Program. She has consulted for the World Bank and the United Nations Development Program on issues related to women and asset ownership. She has worked with several of the International Agricultural Research Centers, including the International Center for Agricultural Research in the Dry Areas in Aleppo, Syria and the Center for Wheat and Maize Improvement in Mexico on issues of agricultural research, agricultural technology, and livelihoods, especially for women.
She is the book review editor for the journal Feminist Economics. In addition, she edited a special issue of the journal on Women and the Distribution of Wealth with Carmen Diana Deere (also published as a book with the same title by Routledge) and is currently co-editing a special issue on AIDS, Sexuality and Economic Development with Cecelia Conrad.
She has published in a wide range of journals, including Economic Development and Cultural Change, the American Journal of Agricultural Economics, Agricultural Economics, the Journal of African Economics and World Development. She has an BA in Political Science from the University of California at Riverside, an MA in International Relations from Yale University, and a Ph.D. in Applied Economics from the University of Minnesota, where she was also a scholar in the MacArthur Interdisciplinary Program in Peace and International Cooperation, University of Minnesota.